Description
Features
MTM design for accurate sound focus and superior sound dispersion
2 x 3.5" high performance woofers + 1" back-chamber loaded tweeter
100W 2-way bi-amped speaker with class D amplifiers
103dB max SPL @1 m
40 Hz – 24 kHz frequency response
Coherent phase response within +/- 15° from 200 Hz to 24 kHz
¼" / XLR Combo input, -10dBv or +4dBu selectable sensitivity
EQ controls: LF extension, LF boost/cut, HF boost/cut
Automatic environment calibration with included ARC™ measurement microphone
Compact dimensions for easy positioning even in the smallest place
Multiple positioning with included 20° tiltable isolation base, horizontal base, and built-in mic stand thread
Reference-class, ultra-linear response
The first job of any studio monitor is to deliver accurate, uncolored sound so you can trust your mixing decisions will translate across multiple playback systems. iLoud MTM uses the most advanced DSP techniques to provide total control over the speakers' performance, delivering results simply not obtainable with traditional analog designs.
Highs are neutral and defined, mids are clear and balanced, and lows are as balanced as ever. You can mix for hours with no ear fatigue, and the work you create will translate better than ever. And of course it's loud, with 100W RMS total power per speaker and 103dB SPL maximum sound pressure, delivering the proven volume the iLoud brand is known for.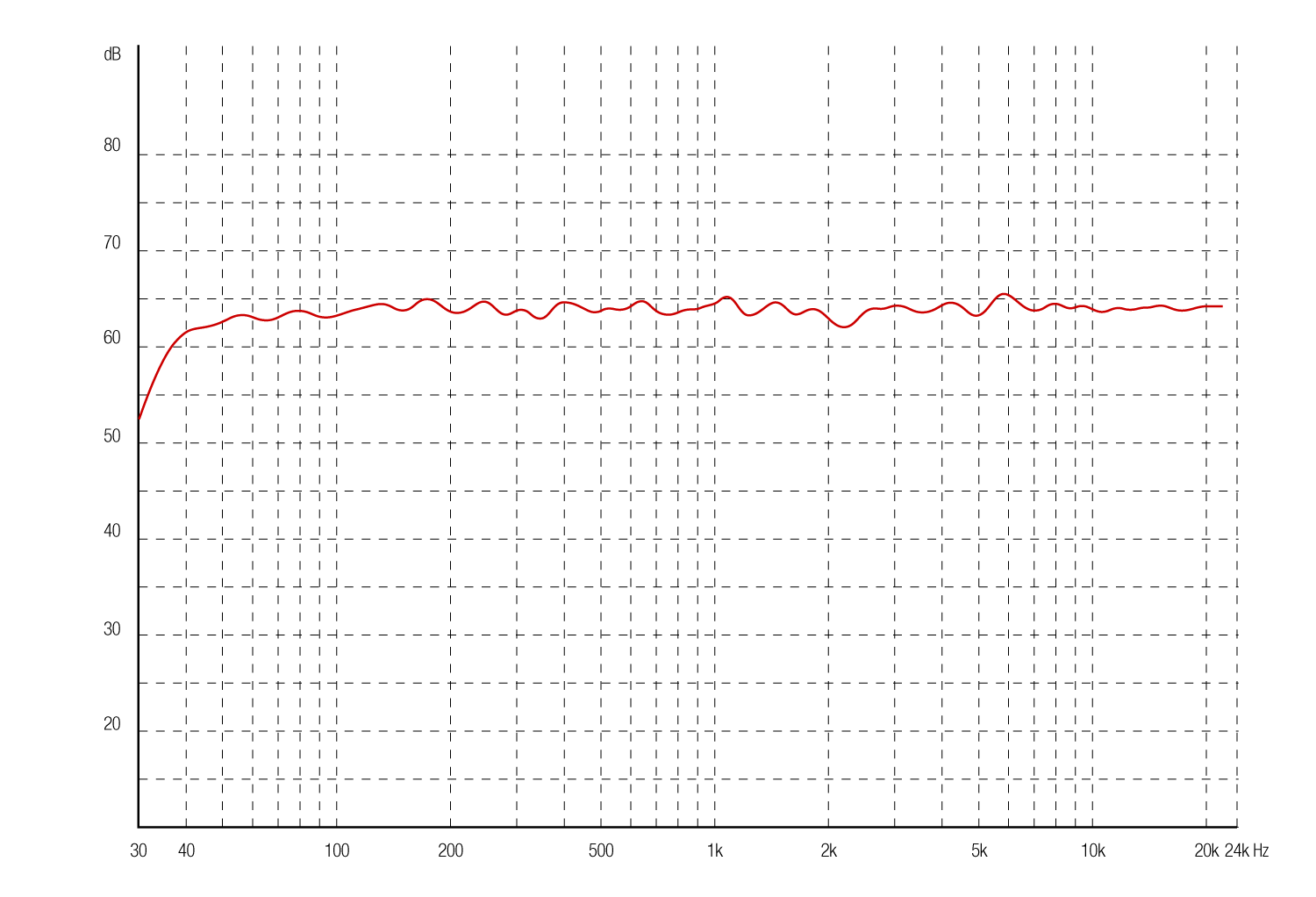 A new phase in accurate sound reproduction
Most conventional studio monitors, even high-end designs, suffer from skewed phase response caused by traditional, phase-shifting crossovers and driver/enclosure phase alterations. The end result is an unfocused stereo image, blurry transients, and overall lack of detail. iLoud MTM leverages IK's two decades of DSP experience to offer a true phase-coherent response across the useful frequency spectrum, for unbelievably realistic, natural sound like you've never heard.
You'll hear instruments and dialogue as if it's happening live, discover more detail in your tracks than ever before, and stop wasting hours trying to EQ away issues with your mixes that were never really there. This linear-phase response is rarely found in speakers even several times iLoud MTM's price, and has to be heard to be appreciated.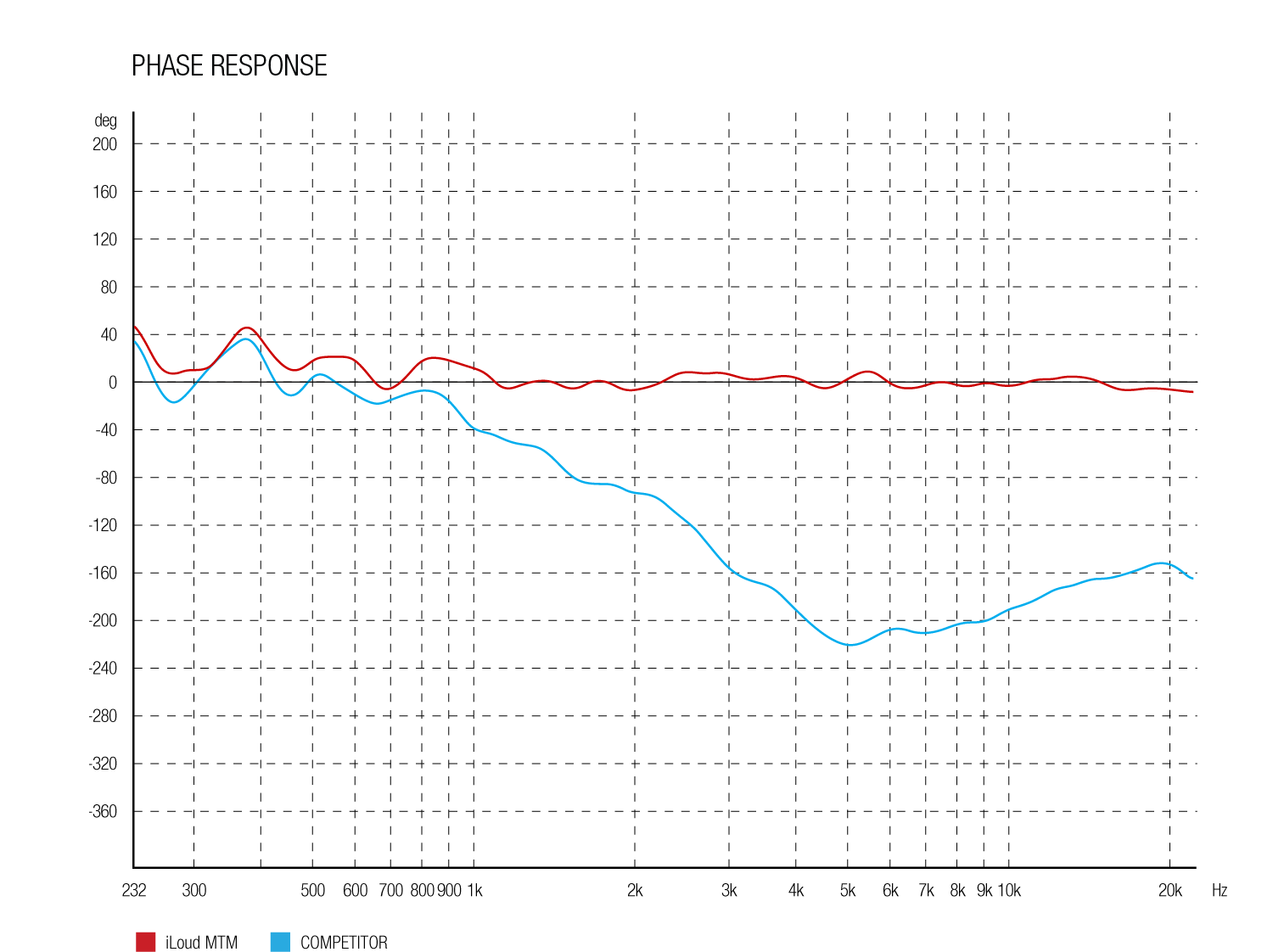 Symmetrical MTM design for superior imaging and precision
iLoud MTM uses a midrange-tweeter-midrange symmetrical design, with a pair of 3.5" high performance woofers and one 1" high definition, back-chamber loaded tweeter, which provides ultra precise, defined, point source sound that can't be achieved by traditional 2-way systems at close distances. This means an even more natural, life-like sound, where the speakers "disappear" and you can focus on the music. It also minimizes the ear fatigue caused by traditional 2- or 3-way designs, where different frequencies arrive at your ear at different times. So you can mix longer, with less effort.
iLoud MTM's design also offers exceptional sound dispersion, enhancing the transparency and neutrality of what you hear.
The controlled dispersion minimizes the impact of room acoustics, for even truer monitoring.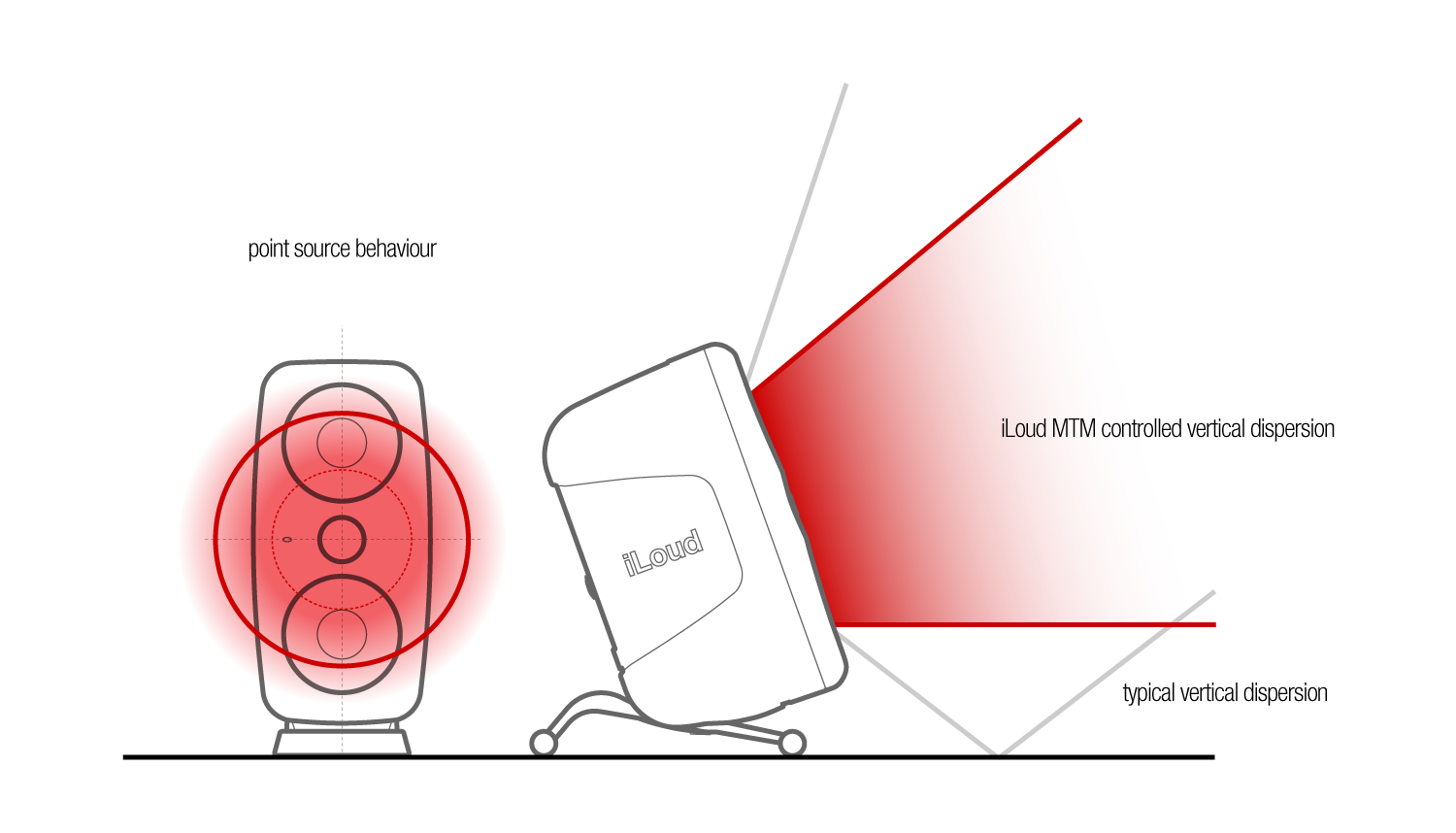 The end result is faster, easier mixing with better results.
On top of that this innovative design keeps the monitor dimensions to a minimum, 30 to 50% smaller than comparable features monitors, letting you set them up even in the smallest spaces.